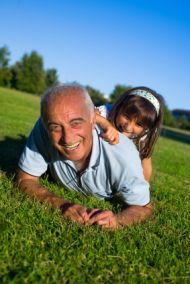 Suncare Physical Therapy, Inc. is a private practice, outpatient rehabilitation facility serving the community since 1996. It is owned and operated by Astrid Arrieta, RPT, and it is staffed by a group of therapists with exceptional skills and experience, providing the highest quality of rehabilitative care so that individuals can achieve an optimum quality of life.
We are constantly evaluating our services adopting new technologies, and upgrading our capabilities to provide our patients quality rehabilitative care.
We offer extended office hours with early morning, noon or evening hours to accommodate our patient's schedule.
Click here to view a map of our Miami office location.
Our Mission
At Suncare Physical Therapy, Inc our mission is to provide our patients quality rehabilitation treatment. We help our patients overcome physical disabilities and return to their normal lifestyle in a supportive, understanding and caring atmosphere.
Our Approach
Our professional staff of therapists provide hands-on, one-on-one, individualized care to meet our patient's needs.